Starts From IDR 182,000,000
Project Details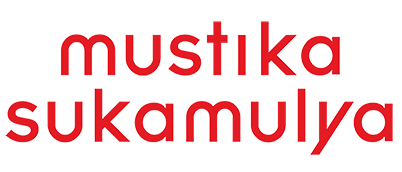 Mustika Sukamulya is part of the first collaboration with a renowned Japanese developer Creed Group (JAPAN) to build 100 million houses in Indonesia. With the shared experience of both Mustika Land and Creed Group that has developed tens of thousands of houses across Asia, we aim to provide the high standards of Japanese quality for 100 million homes for our residents in Indonesia.
Mustika Sukamulya is carefully designed to achieve the perfect balance between the social community and its eco-system. With generous green open spaces which acts as the lungs of our housing commune, and ROW 7 meters as well as a dedicated WTP (Water Treatment Plant), this new residential cluster will become a new inspiration for today's healthy housing lifestyle.
We understand how important health is for you and your family. Mustika Sukamulya features a green park covering an area of ​​3300 m² for all your sporting needs and that of your family, as well as a lake & recreation area of ​​4,600 m². Plants and green plants can absorb carbon dioxide (CO2) levels, increase oxygen, reduce temperature with shade and coolness of plants, become a water catchment area, and reduce noise and your children get space to play, so they don't spend too much time in front of the television or video game. The community can walk, exercise and do other activities.
---
Project Name: Mustika Sukamulya
Property type: Landed Homes
Location: Sukamulya Village , Sukatani
Land Area: Approximately 35 hectres
Total Units: 1900 Land Housing & Commercial Units
Estimated Completion: 2022
Developer Info: Creed Group , PT Budi Mustika
Offer status: For Sale
Province: West Java
City: Bekasi
Neighborhood: Sukamulya
Facilities & Features
4600 m² Lake
Commercial Facilities Area
Eco Garden
Green open space
WTP (Water Treatment Plant)